Our breedings are carefully planned to help produce sound and true representatives of the Labrador Retriever breed. Our dogs have OFA and/or Pennhip for Hip and Elbow clearances, eyes are cleared annually and we also take advantage of genetic testing for Optigen and EIC. Puppies have a full 4 year written health guarantee, are vet certified before leaving at 8 weeks of age and come with 6 weeks of free Pet Plan Insurance. Great care is taken to ensure our dogs are properly placed in their new homes. A non-refundable deposit is required to hold a puppy from any Cawarra litter. We are hobby and not commercial breeders and we do not ship our puppies. Please view this page for any current litter information. Reservations are recommended.

Outside Litters Sired by Our Boys:
None at this time.
Betty is pregnant with puppies expected Dec 30th and ready for February 24th of 2018.
We will be breeding a black and yellow litter with puppies ready in May of 2018
Dam: Allsport Cawarra Betty Boop
Sire: Cawarra's Handyman JH WC
Dam: Cawarra's All About Brooke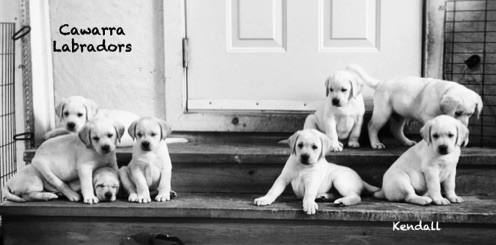 Carly is pregnant with black and yellow puppies expected Jan.5th ready for March 2nd/2018.
Dam: CH Cawarra's Anticipation
Sire: CH Cawarra's Sharpshooter
Here are some photos of recent litters and cawarra puppies.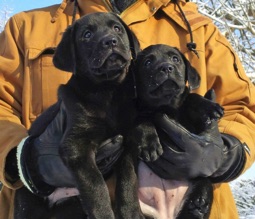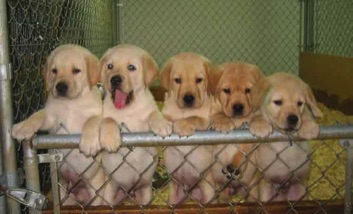 Please remember when making your inquiry to include information about yourself and what you are looking for in a future Cawarra puppy.
Older Puppies and Young Adults:
Please feel free to contact us about our Foster Program. To view our Foster contract please click here.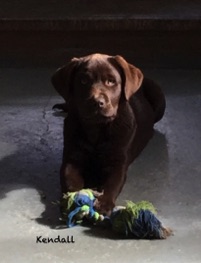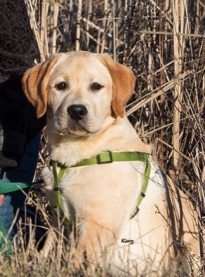 Fully Reserved at this time.
We are accepting black puppy reservations only at this time for Litter #3
We are not accepting any more deposits at this time.